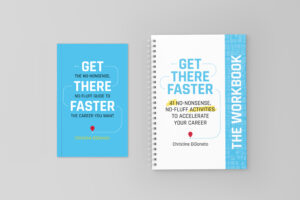 Christine DiDonato, former Sony exec and entrepreneur wants to help emerging leaders discover their values and land in the career they want faster. DiDonato's new book, "Get There Faster: The No-Nonense, No-Fluff Guide to Getting the Career You Want," was recently released and it's packed with the type of advice a mentor would give you while drinking a cup of coffee together. Christine's experience in helping large companies retain and develop young talent, combined with her behind the scenes corporate experience makes for a book that gives real, practical advice while lifting the curtain on the conversations that happen behind the scenes that determine who gets promoted and who doesn't.
So how does a book aimed at emerging leaders and their career development fit into Servant Leadership? Well, one way that Servant Leadership is misunderstood is the idea that a Servant Leader nurtures their followers like itty, bitty, helpless babies. But that's simply not true. Servant Leaders are called on to help followers reach their full development. DiDonato has identified one way that Servant Leaders can do just that – by helping them help themselves. A telling attribute of the current generation of emerging leaders (mostly Millennials) is that they desire career coaching from their managers, and they are more likely to ask for it in ways that older generations were not. However, that desire is sometimes met with dismissal or befuddlement by managers who never signed up to be career coaches, and who may be figuring out their own career with little guidance. Enter DiDonato's company CareerRevolution and the new book. The book is designed to give individual contributors tools to build self-awareness and conversation starters and activities to do with their manager. This style helps the contributor develop an understanding of their values, and communicate those values to their manager.
While there are a lot of tips and hints for individual contributors in this episode, listeners in management positions or who aspire to be will enjoy the discussion about how to motivate and engage employees, how to give and receive feedback, understanding the 4 (almost 5) generations in the workplace, the ten signs that your employees hate you, and what to do if you work for a real Bosshole.
In this episode:
Developing self-awareness to help you determine what your next career move is
How to have a career conversation with your manager
How to give and receive feedback
The secret to motivating and engaging employees
Why now is the time to reassess your values and energizers
Uncovering your blindspots in career development
Putting boundaries in place to help managers balance the needs of their team
About Christine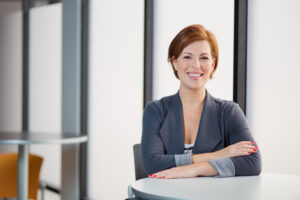 Christine DiDonato, founder of Career Revolution, Inc., LinkedIn Learning author and author of "Get There Faster: The no-nonsense, no-fluff guide to the career you want" is an innovator in the space of emerging leader development. As a former Talent Management Executive at Sony, Christine continues to focus her passion and research on empowering a new generation of employees to become the next generation of leaders.
Through learning programs implemented in clients like PlayStation, Hulu, and Dollar Shave Club, Christine continues to address the career development needs of today's workforce. She is recognized as a leading expert in her field as seen in her contributions to popular media sources like TIME, Money, Inc., Forbes, Human Capital Institute, and USA Today.